World's Largest Coaching Platform
Online Executive Coaching Program
Coaching possesses a remarkable capacity to equip executives with the essential abilities for unleashing their leadership potential and establishing a enduring impact.
Talk to an Executive coach of early-stage & growth-stage CEOs use an executive coach.
of leaders reported an increase in goal attainment through.
increase in leadership effectiveness following executive coaching.
of executives say soft skills are equally or more important than technical skills.
What is Executive Coaching?
Executive coaching provides personalized guidance and development for leaders to enhance their skills, leadership style, and decision-making capabilities. Through one-on-one interactions, coaches help identify strengths, address weaknesses, and navigate professional challenges. This tailored approach fosters self-awareness, strategic thinking, and effective communication, ultimately leading to improved organizational performance. Executive coaching maximizes a leader's potential, accelerates growth, and cultivates a positive impact on both the individual and the company's success. A typical executive coaching engagement at MantraCoach starts with: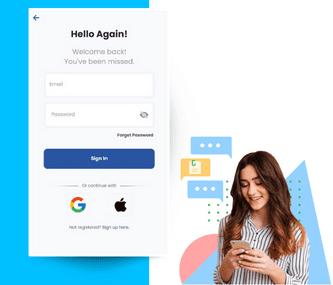 Signup
Answer a few questions, and we'll match you with a Mantra Coach that's right for you.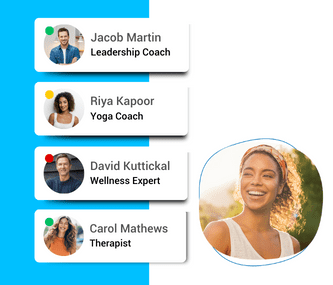 Get Matched
Connect with a Coach at your convenience for 1:1 virtual chat, audio, or video sessions.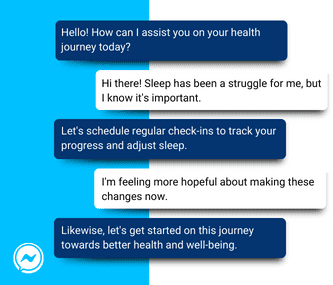 Enroll with MantraCare
98% of members rate sessions with their Coach as amazing or life-changing. WHY DO COMPANIES NEED EXECUTIVE COACHING
1. Adjust to a constantly evolving environment
Coaching offers a space to transcend immediate concerns and concentrate on what holds the highest importance.
2. Manage the expectations of numerous stakeholders
Coaching strengthens successful paradigms to enhance relationships throughout the organization.
3. Struggle to obtain impartial feedback
Coaching reveals hidden areas of unawareness, enhances self-knowledge, and boosts leadership proficiency.
4. Consistently expected to excel in performance
Coaching tackles crucial challenges under the mentorship of an accomplished business leader.
5. Required to make pivotal choices with significant consequences
Coaching offers a new viewpoint for critical thinking about the most optimal way to move forward.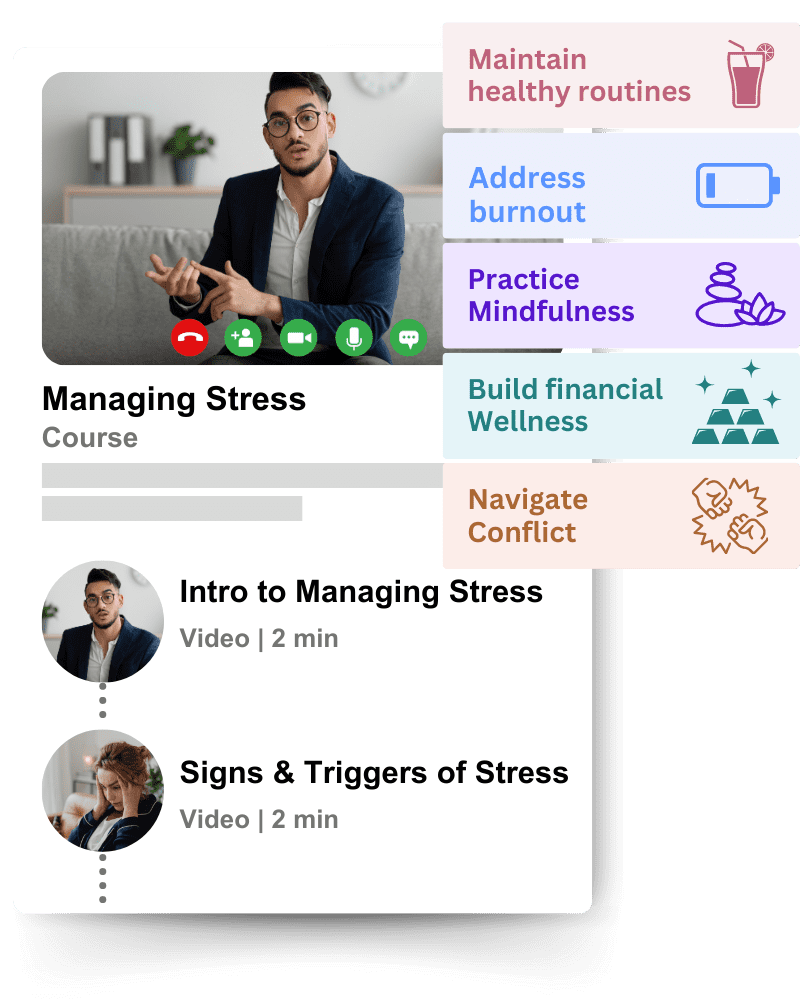 SPECIALIZED EXECUTIVE COACHES
1500+ coaches from 30+ countries
We deliver impact across an employee's care journey, from access to recovery and beyond.
Have over 10 years of corporate leadership experience as a senior leader for a multinational company of 10,000+ employee
Background in executive coaching with verified references from at least 3 executive clients from Fortune 1000 companies
Certified by a leading coaching association with a minimum of 500 training hours (typically over 1,500 hours)
Typically experienced with recognized assessments (e.g Hogan HDS, EQi2.0)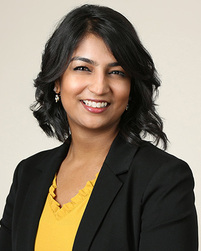 Next available slot: Tomorrow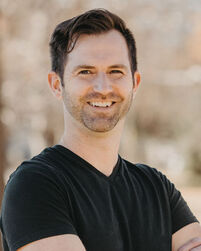 Next available slot: Tomorrow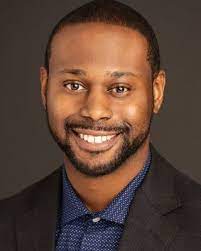 Next available slot: Tomorrow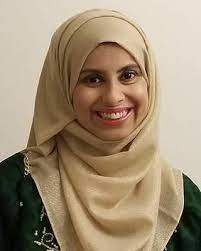 Next available slot: Tomorrow HAPPY CLIENTS ACROSS THE WORLD
Trusted by 400+ companies globally Why choose Mantracare for Executive Coaching Program?
We deliver impact across your life journey, from access to recovery and beyond with help of top coaches in Mumbai
utilization than traditional EAP providers
average engagement across employee population
of employees on average improve their well-being
Net Promoter Score among MantraCare Clients MantraCoach has Made Its Presence Globally
Global Offices & Service Centers
Countries & Territories we cover
Fortune 500 companies we help
Members who feel our services helped them Frequently Asked Questions